Jeffrey B. Perry was an independent working class scholar, social activist, and author from the New Jersey/New York area who passed away last fall. Over the weekend, Soh Daiko opened up the celebration of Jeffrey B. Perry's life with a short performance.
Perry's primary work centered on the biographies of Hubert Harrison and Theodore W. Allen, two key thinkers in the civil rights movement. For 50 years, Perry was committed to the fight for social justice in anti-racism, labor, anti-apartheid, anti-imperialist, and anti-war movements.
You can watch the recording of the Celebration of the Life and Work of Jeffrey B. Perry's below.
Several former Soh Daiko members had the privilege of knowing Perry through their activism work. In the 1980's, former Soh Daiko members Peter Wong and Legan Wong even played with Perry on the Ronins, a softball team in a league that was started by members of the 442nd Regiment of World War II. The 442nd Regiment was a segregated infantry regiment made up of Japanese American soldiers, many of whom had families in U.S. internment camps, and became known as the most decorated regiment in U.S. history.
The Ronins were a diverse team comprising many activists of the time, including Bill and Eddie Kochiyama (husband and son of Yuri Kochiyama), Eddie Lai (a founder of the Museum of Chinese in America), and Greg Morazumi (a longtime NYC activist), in addition to Perry and the Soh Daiko alums. The below photo shows them and the rest of their team, plus a few guests, including renowned civil rights activist Yuri Kochiyama herself!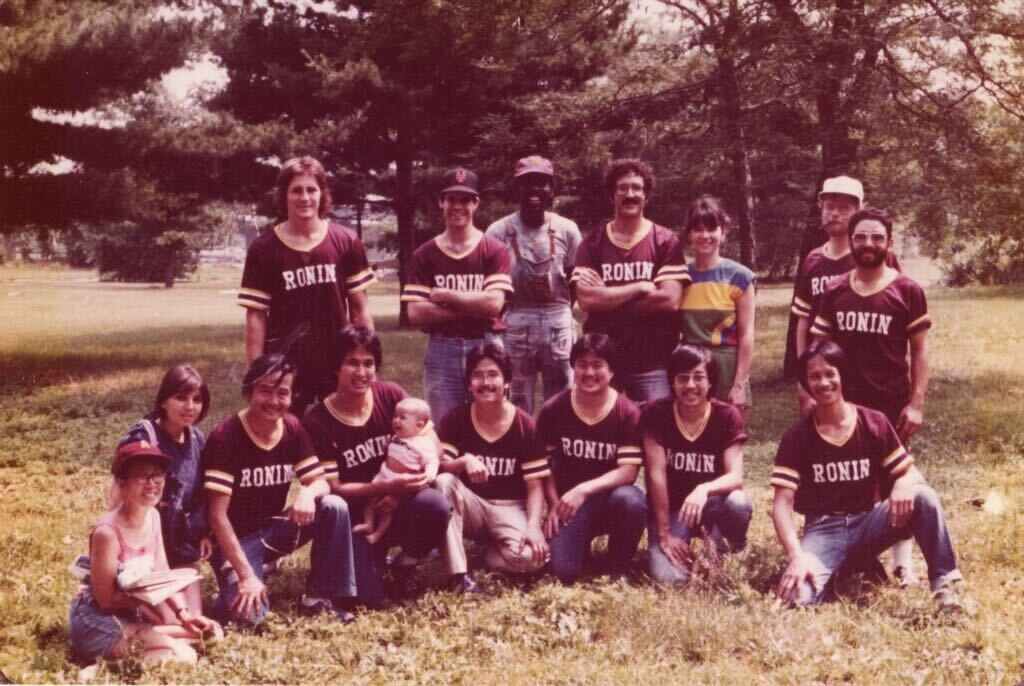 We were honored to have been included in the memorial for such an admirable figure in the fight for the rights of all. Our thoughts are with the family, friends, and all who knew Perry during this time.