Taiko
Taiko: the Japanese word for drum. Developing out of ancient agricultural rites and the music of Shinto shrines and Buddhist temples, the beat of the taiko resounds throughout Japanese culture. Traditionally, taiko was used for ritual entertainments and festivals to summon gods and spirits, drive away evil forces, and give strength and courage to warriors. In the past 50 years, the word taiko has become a contemporary performing art, representing a new tradition of mass drumming that has spread across the globe.
In North America, kumi daiko (group drumming) took root in the late 1960s in Japanese American communities in San Francisco and Los Angeles. It has quickly spread to other cities in the U.S. and Canada, becoming a dynamic blend of sound, movement, and rhythm that fuses Asian roots with Western flair.
Soh Daiko
Established in 1979, Soh Daiko was the first taiko drumming group on the East Coast of the U.S. The group performs a variety of original compositions and arrangements that, in addition to the drums, incorporate accessory instruments such as bamboo flutes, brass bells, conch shells, gongs, African shekere, and more. Much more than mere percussion, Soh Daiko's presentation also features the visual element of movement and choreography, requiring physical strength, endurance, and energy, which makes taiko such an exciting performance experience.
To promote and propagate an understanding and love for taiko music, Soh Daiko has participated in many local cultural festivities such as Carnegie Hall's Citywide Concert Series, Brooklyn Botanic Gardens' Cherry Blossom Festival, The Asian/Pacific American Heritage Festival in Chinatown, Japan Day Festival in Central Park, and many more in the tri-state area and beyond.
Throughout its 40+ years, Soh Daiko has received critical acclaim from The New York Times, The San Francisco Chronicle, and Dance Magazine. The group has also been featured on Public Television's Sesame Street, Reading Rainbow, and National Public Radio's All Things Considered, and with artists such as Korn, Rob Thomas, and Kanye West. In recent years, Soh Daiko has reached a broad audience performing at the New York Met's Japan-U.S. Baseball History Night, on Saturday Night Live with musical artist Post Malone, and on NBC Today Show's "One Year to Tokyo" broadcast.
Soh Daiko's current membership numbers about 8, with diverse backgrounds and professions. To learn more about Soh Daiko's inception, exciting history, and past members, visit our Soh Daiko History & Membership page.
Current Performing Members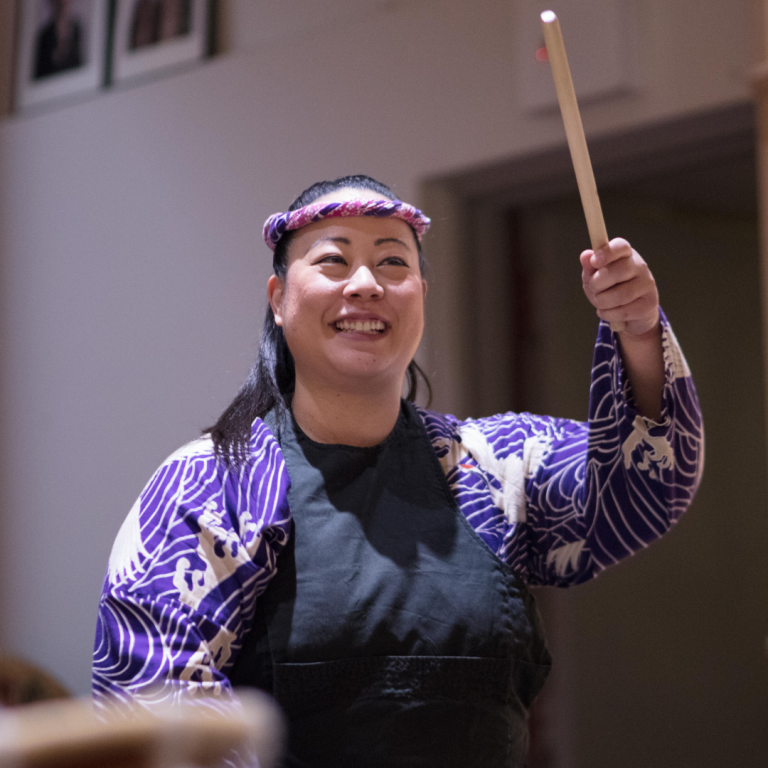 Tamiko Ooka
Chairperson
Member since 2002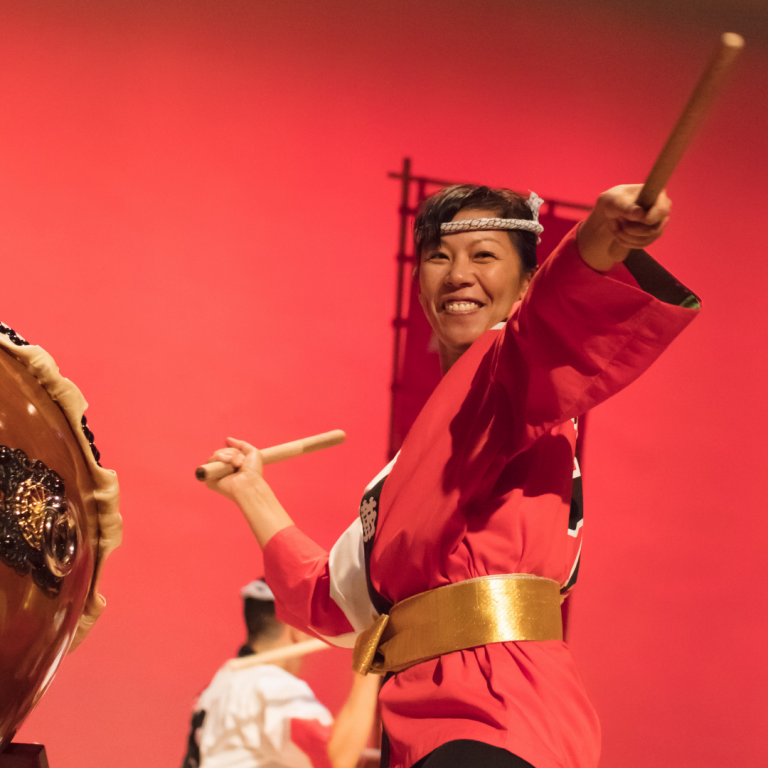 Miyuki Takahashi
Treasurer
Member since 2007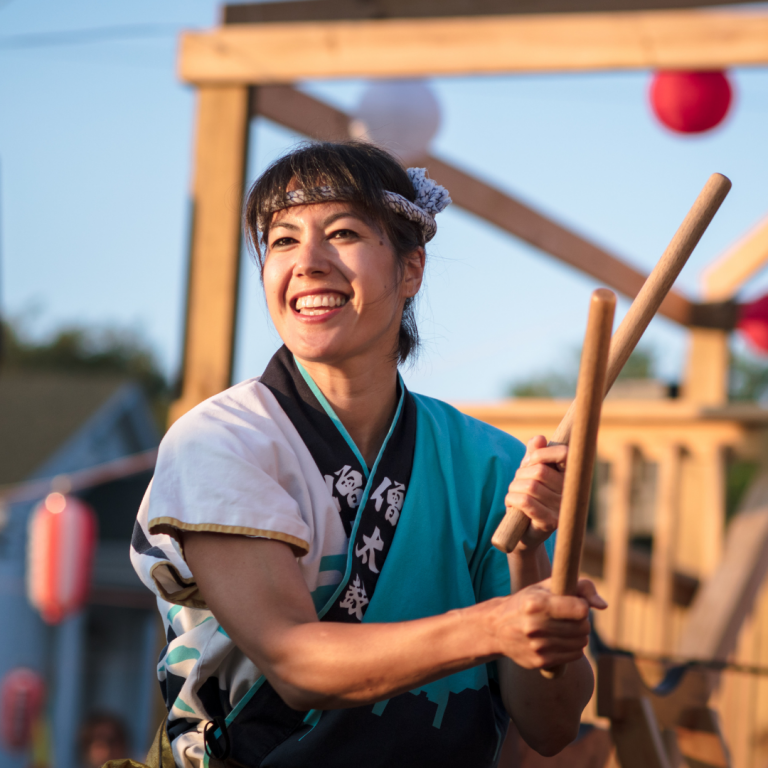 Jane Conrad
Membership Chair
Member since 2009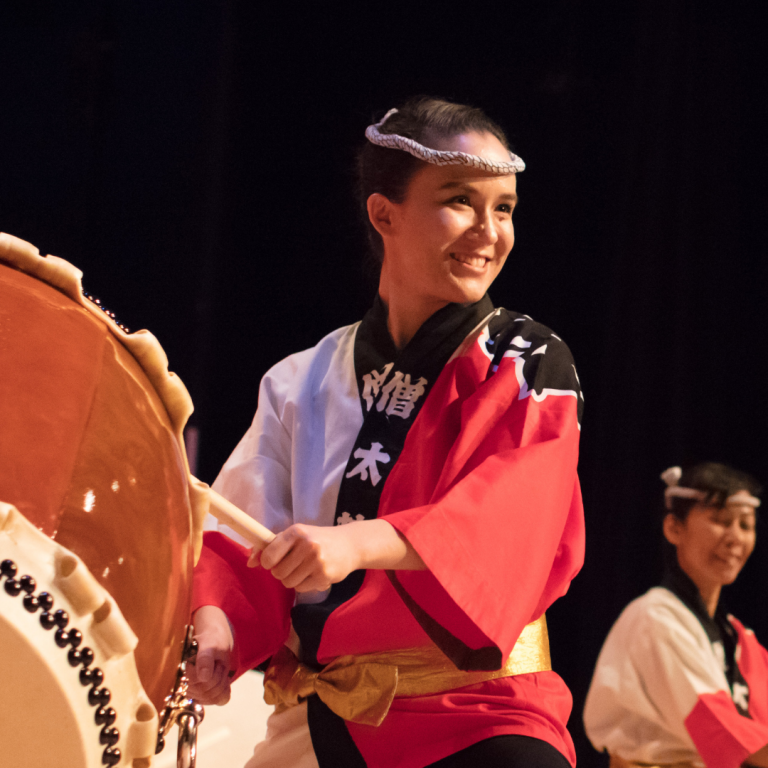 Anna Croteau
Secretary & Costume Chair
Member since 2016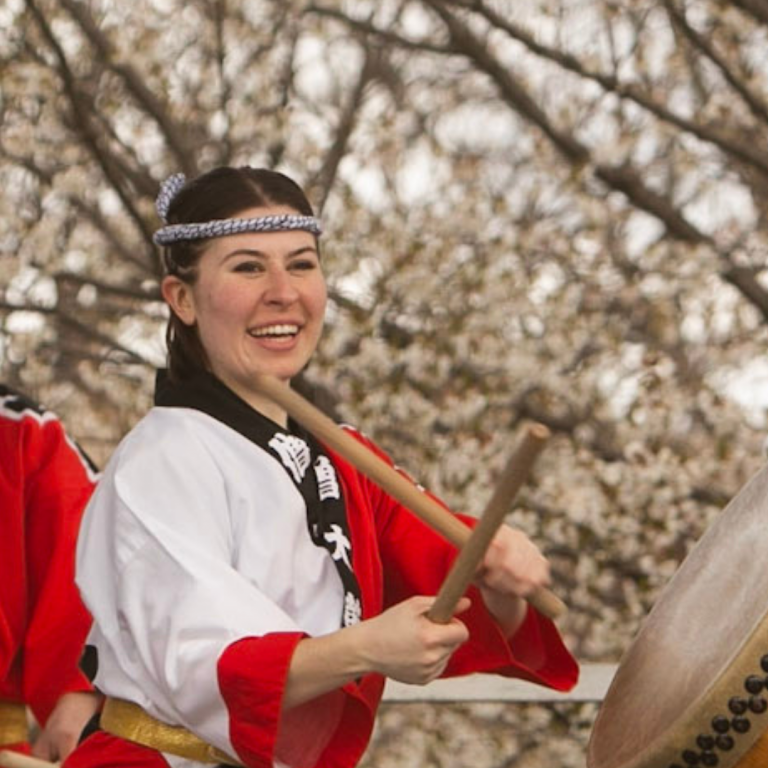 Julianna Hessel
Communications Chair
Member since 2018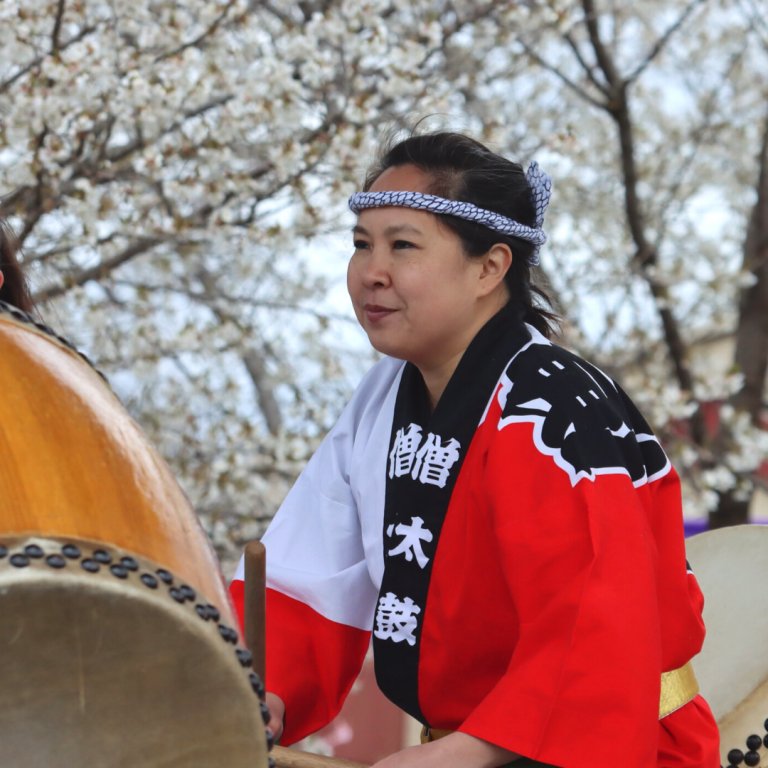 Keiko Yamamoto
Equipment Chair
Member since 2020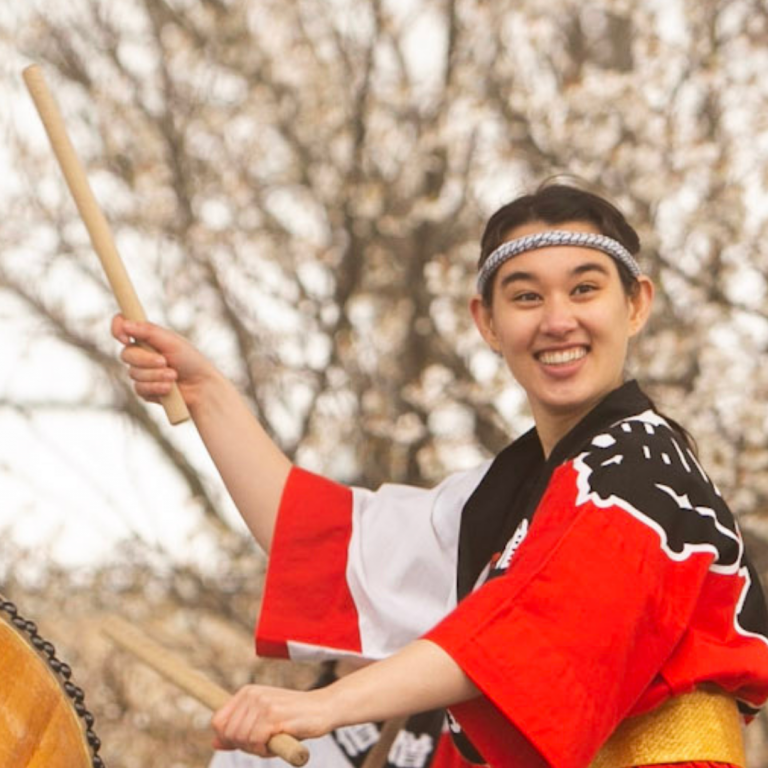 Jodi Scharf
Funding Chair
Member since 2022