And that's a wrap on our annual recruitment kick-off!
This month we hosted our annual recruitment workshops with two full days of drumming, sweating, learning, and fun. We welcomed a range of participants into our dojo, from beginners to those with taiko experience, and introduced them to the fundamentals of playing the Soh Daiko way. We'd like to give a big thank you to everyone who came out to play and learn from us this year–we hope you enjoyed our time together as much as we did!
We are excited to share our new class of trainees for the 2022-2023 season: , Suzhen, Charlotte, Lisa, and HanBin! Our new trainee class comes from across the NYC and New Jersey area and brings a diverse set of experiences, from collegiate and community taiko groups to musical studies. Over the next few months, they will join our rehearsals and learn our technique and repertoire.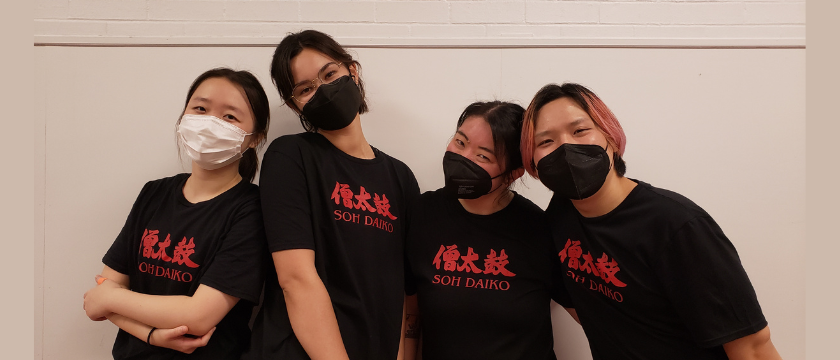 We're looking forward to a great season ahead as we hone our skills, polish our repertoire, and shape our trainees into a new generation of Soh Daiko performers!