This fall marks the beginning of our 2020-2021 season, and it is one that looks very different from years past. We have kicked off our virtual rehearsals by focusing on three key areas – developing our minds, building core strength, and refining technical skills. This includes reading articles and watching videos on relevant themes, daily exercise routines, and practicing on drum pads or air-drumming so we will be ready to perform together as soon as it is safe to do so.
As we move forward through this challenging environment, we are extremely thankful for all of the individuals who make up our current and past membership. It takes a lot of hard work to maintain a taiko group, and everyone who has been a part of Soh Daiko has dedicated their mind, body and spirit to produce music that moves people.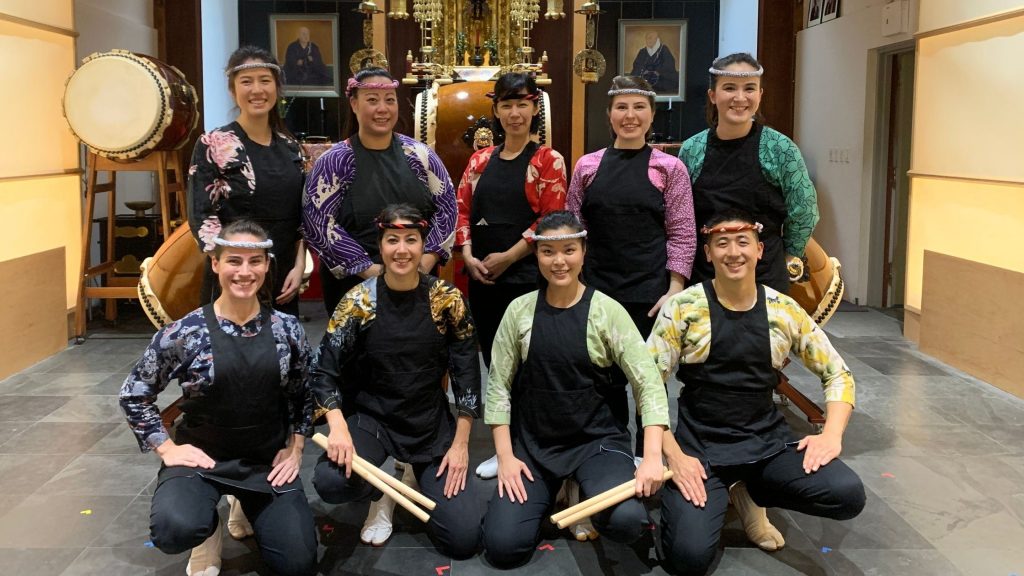 We are very excited to have three promising probationary members who continue to practice with us regularly, but we are also saddened to say that a couple of beloved members are moving on to new chapters in their personal, professional, and taiko lives. Though we will miss these incredible individuals in the season ahead, we wish them only success and happiness in their future journeys!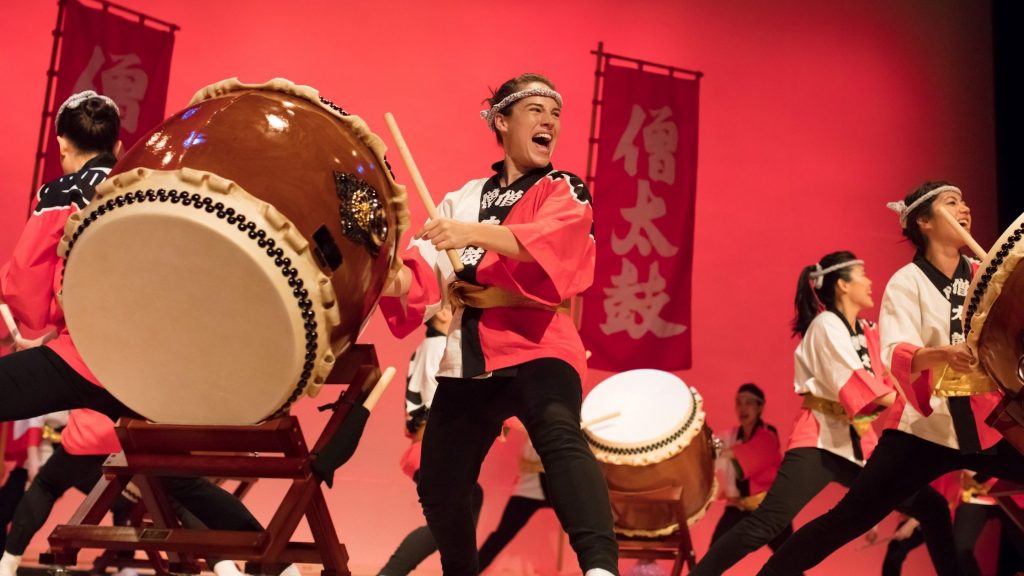 Sarah Gilbert has been with Soh Daiko since 2016 and an incredible force in the organization, both in terms of her playing and her leadership. Though known for her strength and intricate rhythms, Sarah also managed the tech, video, and archival duties in Soh Daiko, dedicating her time to documenting and sharing our performances and rehearsals. Sarah was also instrumental in developing our online communications and social media practices, helping us to better connect with our communities. This fall, Sarah is taking the long road trip from New York to Los Angeles, where she is pursuing new opportunities in the world of taiko, such as her new Operations Manager position for the Taiko Community Alliance. Thank you, Sarah, for all that you have contributed to Soh Daiko over the past 5 years – we are sure we will be seeing you soon!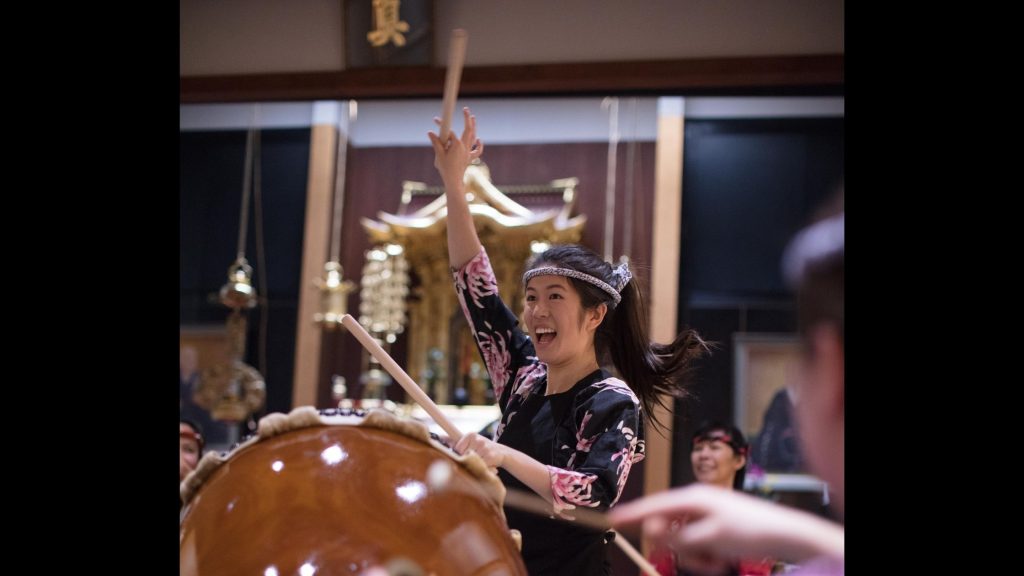 Claire Huang, a member for just one full year, brought an incredibly fun and welcoming warmth to Soh Daiko. Having come to Soh Daiko as a trainee in 2018 with no prior taiko experience, Claire quickly took to the art form, combining her musical skills with her physical coordination from years of Tae Kwon Do to become a powerful and promising taiko player. Although Claire's time with the group was short, we wish her the best of luck as she begins her master's in Environmental Science and Management at Duke University. Thank you, Claire – we hope you rejoin the world of taiko soon!
Photo by Veronica Diaz

Photo by Matthew Tom-Wolverton
Additionally, Yue Qiu and Nick Loh, members since 2015, are taking a temporary hiatus from the group in order to focus on their careers. Still in NYC, Nick is currently in his second year of law school at Fordham University and Yue works in environmental consulting. Since joining the group, both Nick and Yue have embodied the spirit of Soh Daiko with their passion, skills, and leadership. Both have been driving forces in Soh Daiko and will surely be missed this season. We eagerly look forward to their return!
Although our season did not end with the usual Obon festivities that mark our final performances of the year, we have given many heartfelt, virtual farewells and look forward to future reunions. The Soh Daiko family is always shifting and growing, and we are so grateful to everyone who has joined us in the dojo over the past 41 years. Though we know very little about what the year ahead will look like, we are excited to find new ways to share, connect, and play together!