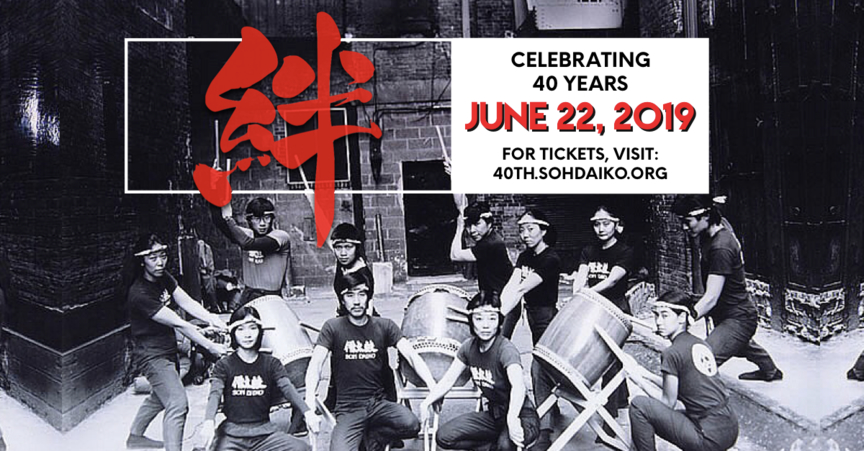 We are excited to announce that on June 22, 2019, Soh Daiko will hold a 40th Anniversary Concert in New York City. Stay tuned throughout the year as we highlight the many members and moments that make up our history, and join us this summer for a milestone event.
For tickets and more information about this event, visit https://40th.sohdaiko.org/
Enter promo code HAYAOKI to receive a special early-bird discount.