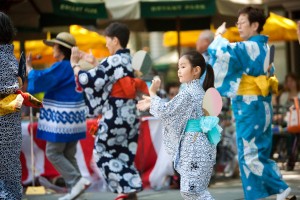 Soh Daiko will perform at the New York Buddhist Church's Obon Festival this Sunday! Obon is a Japanese Buddhist custom to honor the spirits of one's ancestors. It has been celebrated in Japan for more than 500 years. Please come join us for Japanese traditional dancing and taiko performances.
We look forward to seeing you there!
Date: July 14th, 2013
Venue: Bryant Park, New York City
Program: NY Obon starts at 12pm, Soh Daiko's performance set at 3.30pm!