After two years of navigating the COVID-19 pandemic, we have become experts at pivoting to virtual rehearsals when it is unsafe for us to play together in person. And so, we came into 2022 without losing any momentum. While the omicron variant surged, we resumed Zoom rehearsals and video submission homework assignments, making sure that our members and trainees were healthy and not at risk.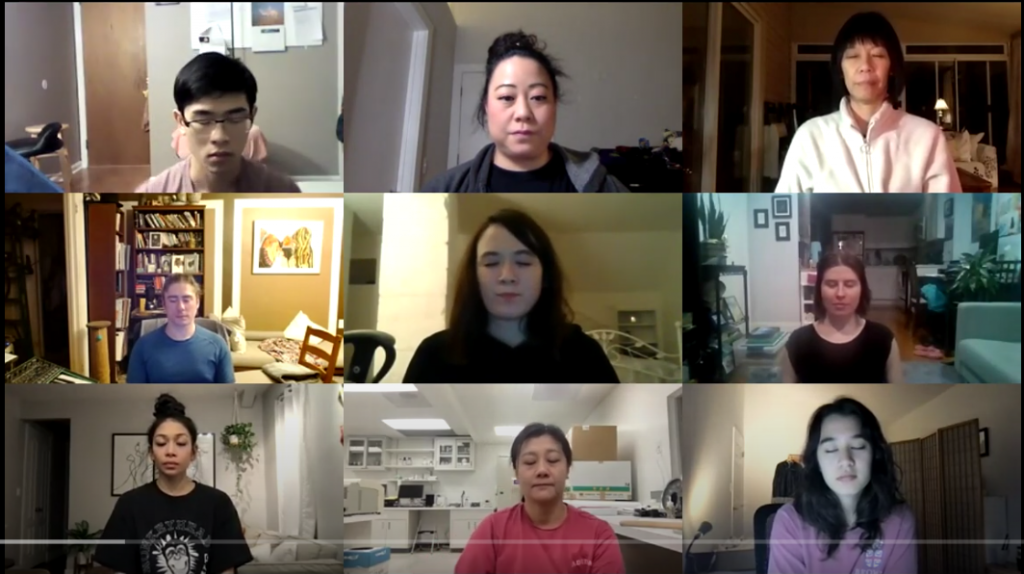 We started the year with a virtual Soh Daiko celebration in place of our annual mochitsuki event. Former Soh Daiko members joined us on Zoom to catch up, share their wisdom with our trainees, and sing our mochitsuki song. Mochitsuki, a traditional New Year's celebration, involves steaming rice, pounding it with a large mallet in a stone bowl (called the usu), and molding it into fresh mochi, complete with fillings and toppings. We hope that next year we will be able to celebrate in-person and make mochi together once again!
Our trainees, who we recruited in the fall, spent the past month preparing for their review to move to the next step in their training program: becoming probationary Soh Daiko members. Since October, they have persevered through learning new techniques, learning our repertoire, and several weeks of virtual rehearsals, and we are so proud of everything each of them was able to accomplish. We are excited to move forward with five new probationary members, who you will likely see them waving the Soh Daiko flags, playing accessory instruments, and drumming in our upcoming shows.
We are now back in the dojo and focused on gearing up for our spring performance season. After two years of cancelled events and virtual celebrations, we hope you are looking forward to the return of outdoor festivals as much as we are. Check back here soon for info on our upcoming performances–we hope to see you there!