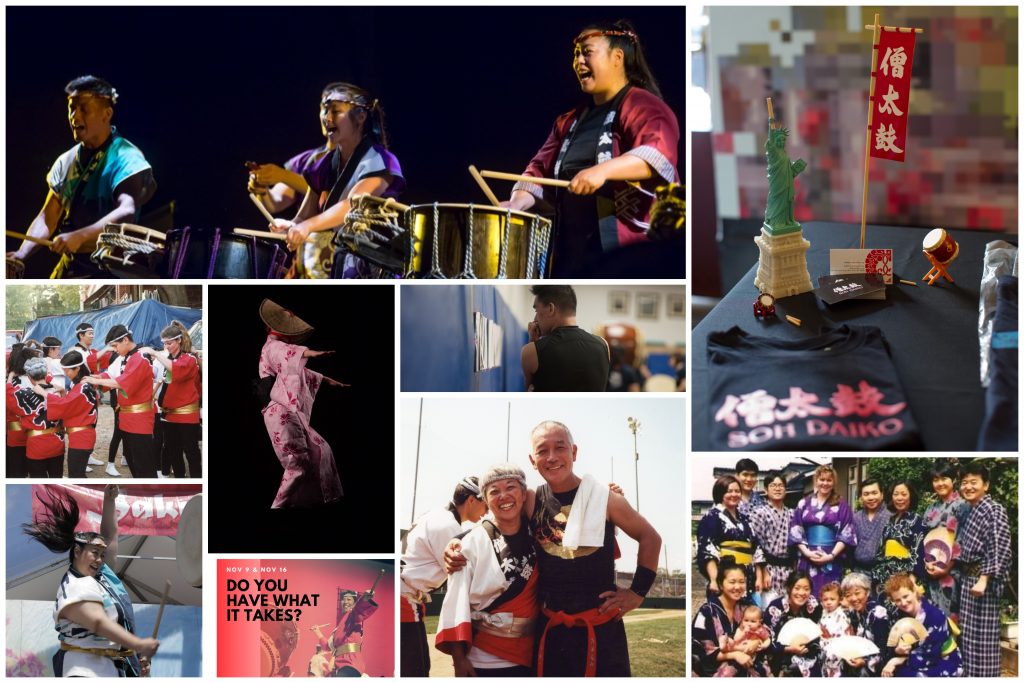 What better way to launch our new season than with a reflection on the moments, members, and mentors who have made us the group we are today? Throughout October, Soh Daiko participated in the #TaikoLove challenge – a social media movement founded and organized by our Virginia-based sister group, Nen Daiko, in celebration of the spirit of community and interconnectedness that taiko has the power to awaken in its players.
Tasked each day with a theme to relate to, we joined groups from around the world in sharing stories that speak to who we are as an ensemble; we dug into our archives, reminisced on recent events, and we even took on new challenges to share aspects of our group that our supporters may not have seen from us before.
We #TaikoLove our rich history, and are more excited now than ever for the year ahead as we prepare to welcome new individuals into our ranks. If you'd like to learn more about the #TaikoLove movement, visit Nen Daiko's website, and be sure to check our our Instagram #TaikoLove Highlights to see our full array of photos and videos for this year's challenge.
For an even more in-depth look at what #TaikoLove represents, please enjoy the video below where Nen Daiko member Carla Brown shares a few of the lessons learned by Nen Daiko in their time organizing this movement.