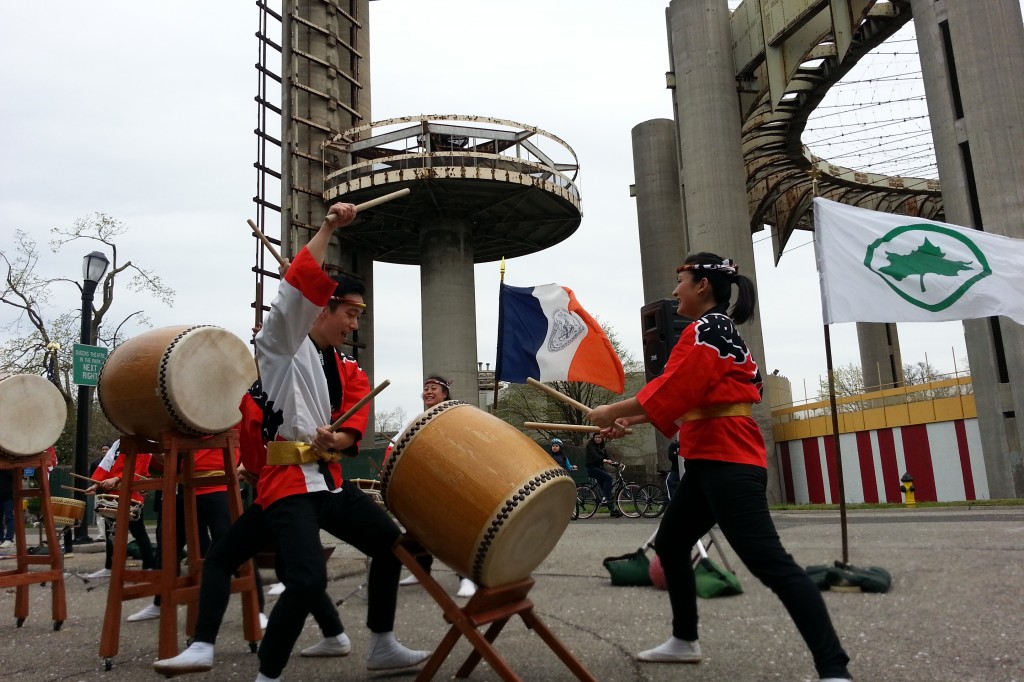 On Saturday, April 20th, Soh Daiko headed east to Corona Park in Flushings, Queens, to open the festivities organized by the Japanese American Association of New York (JAANY). It was the 9th Sakura Matsuri which was co-sponsored by JAA and the City of New York Parks and Recreation. Soh Daiko opened with our lion dance, followed by a rendition of Matsuri and ending with our signature piece, Hachidan.
After our performance, Ambassador Shigeyuki Hiroki, Consul General of Japan in New York, made remarks to the crowd of Japanese and Japanese Americans who came to enjoy the program. The cherry blossoms were blooming and made for the perfect hanami! These sakura trees were a present from Japan in celebration of US-Japan relations and this year marked the 100th anniversary of the trees in the United States.
Other performances included "Sakura, Sakura" and other Japanese songs by the JAA Chorus, a children's marching band, the Hanagasa Ondo parade, and a tea ceremony demonstration.