Join us on Saturday, April 14th for a special sake tasting fundraising event in support of the New York Buddhist Church. Funds raised from this event will help to pay for restorations to the church, including the Onaijin furnishings – items within the altar of the church where services are held.
To purchase tickets, visit the event posting on Eventbrite here.
Sincere thanks go to the TIC NYC Restaurant group for their generous support of this event.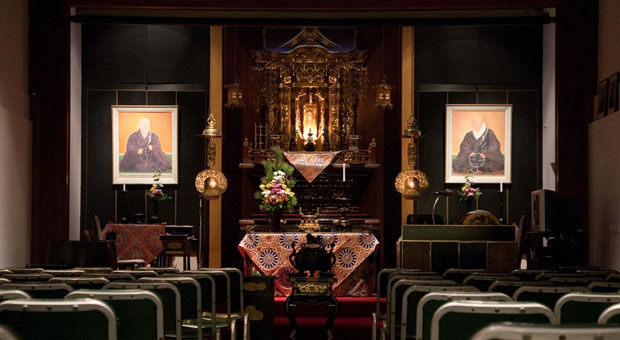 The New York Buddhist Church is a multi-ethnic temple founded in 1938 By Rev. Hozen Seki. NYBC is a sangha in the Jodo Shinshu tradition of Buddhism. Our Practice includes seeing things as they are, or getting rid of delusions, compassion toward all living beings and improving one's own actions toward ourself and others. We recite the Nembutsu "Namu Amida Butsu" in gratitude for the Buddha Amida's immeasurable wisdom and compassion.